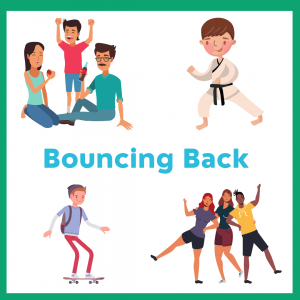 Lockdowns and restrictions have disrupted family life and increased the pressure on children and parents. During this workshop, Prof John Sharry will provide practical principles on how you can look after your family's mental health and cultivate your children's resilience as restrictions ease.
Topics include:
– managing anxiety
– rebuilding friendships
– getting back into positive routines
This workshop is:
– suitable for parents of children of all ages
– interactive with plenty of opportunity for Q&A
– open to two parents in the same household to attend for the same cost
Venue: Zoom online
Date: Monday, 14th June 2021
Time: 7.45pm-9.15pm
Cost: €15 (includes VAT)
About the speaker
Professor John Sharry is a  social worker and family psychotherapist  with over 30 years experience as a child  and adolescent mental health professional.
He is a co-founder of the Parents Plus Charity, an adjunct Professor at the School of Psychology in University College Dublin and co-founder of Silver Cloud Health.
He is co-developer of the award winning Parents Plus Programmes, and the best selling author of fourteen positive psychology and self-help books for families including Positive Parenting, and Counselling Children Adolescents and Families. John is a parenting columnist for The Irish Times and a regular contributor to the national media. This is his practice website: www.solutiontalk.ie
This talk is now full. Please email if you would like to be placed on a standby list.