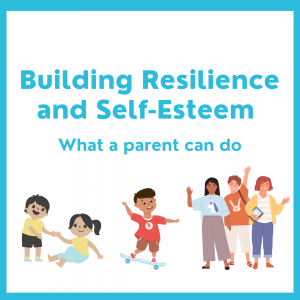 Building Resilience and Self-Esteem: What a Parent Can Do
An online talk for parents, with Prof. John Sharry

Based on his book 'Bringing Up Confident, Happy Children', John will present practical parenting principles to build your children and teenagers self-esteem and to help them be resilient to life's challenges.
Topics include:
– helping children discover and express their talents and passions
– motivating children to learn in a positive way that builds on their strengths
– helping children discover their niche and make a contribution
– keeping connected to your children in a supportive way
This talk is suitable for parents of children of all ages to attend and is interactive with plenty of opportunity for Q&A.
Venue: Zoom online
Dates: Wednesday 1st June 2022
Time: 7.45-9.00pm
Cost: €15*
About the speaker
Professor John Sharry is a  social worker and family psychotherapist  with over 30 years experience as a child  and adolescent mental health professional.
John is clinical director of the Parents Plus Charity,  health columnist for The Irish Times, adjunct Professor at the School of Psychology in University College Dublin, and the best selling author of over 25 parenting and mental health books and programmes.
*The proceeds of this talk will go to the Irish Girl Guides Howth unit as part of their fundraising efforts to support their team who will represent Ireland in the FIRST LEGO League (FLL) Challenge International Open in Rio this August.
GoFundMe page
01.06.22 Bookings are now closed. The link to this talk has been emailed to attendees. Please check your email filters if you don't see it in your inbox. Otherwise please email.