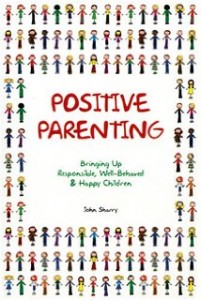 'Positive Parenting: 2-9 year olds'
An online course for parents, with Prof. John Sharry
running over two evenings.
Topics include:
– tuning into and understanding your child
– managing behaviour problems
– helping your child learn
– problem-solving with children
This course is:
– suitable for parents of children aged 2-9 years
– interactive with plenty of opportunity for Q&A
– open to two parents in the same household to attend for the same cost
– includes notes and resource links that will be emailed after each session
Venue: Zoom online
Dates: Wednesdays, 4th and 11th November 2020
Time: 7.45pm-9.15pm
Cost: €60 (includes VAT)
Places are limited so early booking  is advised.
You can pay via Paypal via the form below or if you prefer, you can pay by bank transfer, please just email for details.
Note: If you are attending with another person in your household, please enter your names but enter number 1 for numbers attending so that you not charged for two.