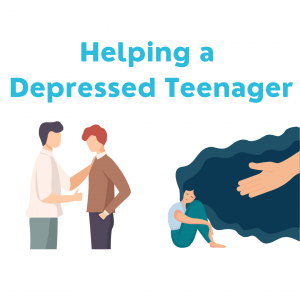 Suffering the effects of school closures and social lockdowns, the Covid crisis has led to a large increase in teenage mental health problems. In this workshop Prof John Sharry will describe the most common causes to teenage depression and illustrate the common solutions that make a difference. As a parent you will be shown what you can do to help your teenagers manage and cope. The workshop will have plenty of time for Q&A.
Venue: Zoom online
Date: Monday, 21st June 2021
Time: 7pm-8.30pm
Cost: €15 (includes VAT) open to two parents in the same household to attend for the same cost.
About the speaker
Professor John Sharry is a  social worker and family psychotherapist  with over 30 years experience as a child  and adolescent mental health professional.
He is a co-founder of the Parents Plus Charity, an adjunct Professor at the School of Psychology in University College Dublin and co-founder of Silver Cloud Health.
He is co-developer of the award winning Parents Plus Programmes, and the best selling author of fourteen positive psychology and self-help books for families including Positive Parenting, Parenting Teenagers, Coping with Depression in Young People and Counselling Children Adolescents and Families. John is a parenting columnist for The Irish Times and a regular contributor to the national media. This is his practice website: www.solutiontalk.ie
This talk is now full. Please email if you would like to be placed on a standby list.