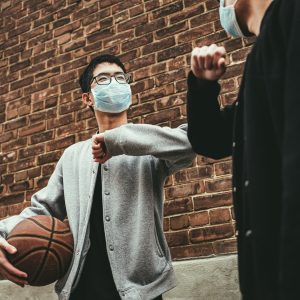 The below talk is now full but if you would like to be put on a standby list please click here.
Supporting your Teenager's Mental Health during the Covid crisis
A free workshop with John Sharry for parents of children aged 13 to 18 years
Monday 15th March 2021 (7-8pm online via Zoom)
With the loss of school and the social world that is so important to their development, teenagers have been acutely impacted by the Covid crisis. During this free workshop, Prof John Sharry will provide some practical principles on how you can cultivate your teenager's well-being and resilience in the face of these challenges.
If you have registered to attend this talk you will be emailed the link on the morning of the talk (please check your spam if you cannot find it immediately).
About the speaker
Professor John Sharry is a  social worker and family psychotherapist  with over 30 years experience as a child  and adolescent mental health professional.
He is a co-founder of the Parents Plus Charity, an adjunct Professor at the School of Psychology in University College Dublin and co-founder of Silver Cloud Health.
He is co-developer of the award winning Parents Plus Programmes, and the best selling author of fourteen positive psychology and self-help books for families including Positive Parenting, and Counselling Children Adolescents and Families. John is a parenting columnist for The Irish Times and a regular contributor to the national media. This is his practice website: www.solutiontalk.ie