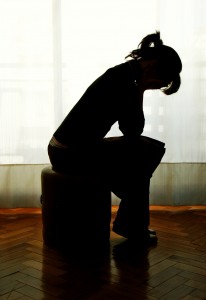 QUESTION
I am a mother to two children aged three and seven months. They are lovely children but I am finding it hard to cope. The long days get to me and I find myself at 9am, having been up for three hours already, wondering how I am going to get through the rest of the day.
My husband is supportive, though he is under great pressure in his work and can only do so much. I did suffer from depression on the birth of my first child, but this time I thought things were going better. However, in recent weeks I find myself getting down again and I worry about spiralling back into depression. I feel really guilty about how my mood might be affecting the children.
My older son has started in Montessori four days a week and I thought that would make a difference but I still find it hard. This makes me feel doubly guilty as I should be coping with only one child.
Every little thing just feels so hard.
ANSWER
Though the most valuable job you might undertake, parenting can also be the most stressful and it can take its toll on your mental health. More than 50 percent of new mothers report having a bout of the "baby blues" during their pregnancy or after the birth and a smaller number (10-15 percent) report more significant symptoms of postnatal depression such as low mood, negative feelings about self, finding simple tasks difficult, and so on.
Sadly, like yourself, many mothers blame themselves for their depression or believe it is due to the fact that they are not coping well and this only makes things worse. The key to dealing with postnatal depression is to recognise that you are not alone, that your feelings are normal and to seek help.
Contact your GP or your public health nurse to get support. There are also some good resources online for parents who might be suffering from depression such as Post-Natal Depression Ireland, www.pnd.ie, www.nurturepnd.org or Aware, tel: 1890-303-302, www.aware.ie.
In the meantime, here are some practical steps that could make a difference:

Acknowledge and accept your feelings and upset
The first step to overcoming depression is to acknowledge and accept your feelings. Feeling guilty or adding in self-criticisms like "I should be coping better" are not only untrue but make things a lot worse.
Accepting that you might be depressed can be a very helpful way of understanding what is going on for you and for talking to others close to you about what is happening (in a way that does not blame them or you for how you are feeling). A little bit of self-compassion goes a long way.
Seek support and get practical help
Simply talking to someone who listens and who is supportive can make a big difference. It is great that your husband is supportive and the two of you should sit down and plan how you are going to improve things together.
He might be able to put some boundaries around work and/or the two of you might be able to establish a better routine for you during the day. It could help if he could commit to a regular time during the day when he is exclusively in charge of the children. If the evening is too difficult perhaps he could do the morning shift (eg from 6am-8am before he goes out to work).
Try not to suffer in silence and reach out to extended family and friends for support. Most people will be very sympathetic to how you are feeling and will want to help.
In addition, everyday family supports such as parent and toddler groups, parenting courses and community groups could all be a benefit.
Establish good daily and weekly routines
Like yourself, many parents feel the stress of the long and lonely day caring for young children. Establishing a routine is the way to break up the long day into manageable parts.
Divide the day up around key events, such as the baby's nap, taking the older child to and from Montessori, dinner time, and the evening bedtime routine.
In that routine, make sure to prioritise some of your own leisure and self-care as well as your children's needs.
Set small goals and relax your expectations
Many parents have unrealistic expectations about what they will achieve when caring for children, whether this is having home-cooked meals every day, doing all the housework or keeping up with work projects.
It can help to relax your expectations and to focus on small but important goals each day such as having a few moments listening/playing with each child, sitting down to have dinner, getting out for a walk, ringing a friend, or doing one small but important job around the house.
Practise being in the now and enjoying the moment
Depression can cause you to ruminate about what is wrong or what you haven't done and this all takes you away from living in the moment. As a parent, the most important thing you can do is relax and enjoy your children.
Set a few times a day when you can give them your uninterrupted attention such as having 15 minutes' playtime in the morning, or chatting at mealtimes or reading at night. Some meditation teachers suggest mindfully attending to your children for periods during the day as a means to relax your own mind.

Focus on being grateful each evening
Try to practise gratitude each evening as you review the day. What did I enjoy most today? What am I most pleased about, in spite of the stress? Perhaps you are pleased you listened to your eldest on the way home from Montessori or took time to hold and enjoy the baby in the morning. Or perhaps you are pleased you got out for a walk, or managed to ring a friend or had time to chat with your husband. It is the simple things that make all the difference.
Even if you feel like it has been a bad day, you can be grateful that it is over and that tomorrow you can start afresh with new resolve.
Dr. John Sharry, Irish Times Newspaper, February 2013. John writes in the Irish Times Health+ every Tuesday.
For information on John's courses for parents see www.solutiontalk.ie