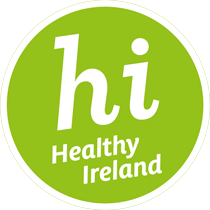 'Finding Meaning and Creating Purpose in your Life' 
A key aspect of positive mental health is understanding what gives you purpose and meaning in your daily life. This can make you resilient when dealing with challenges and help you cope when times are hard.
In this talk, best selling author and Irish Times parenting journalist Dr John Sharry will present practical principles for creating purpose and finding meaning in your life particularly when times are tough.
This talk is part of a series relating to various health and wellbeing topics that public libraries are currently delivering in partnership with Healthy Ireland.   The events are free but booking is essential. This talk will be delivered twice:
Thurs 1st February, 1pm, Central Library, Ilac Centre, Dublin
Mon 12th February, 6.30pm, Raheny Library, Dublin
Details and bookings available here. Please note booking is not possible via this website or Solution Talk. Contact the venues for further information.